LAUREN NELSON

Growing up in Fairfax, Virginia, Lauren spent many summer vacations along the Outer Banks. After graduating from Virginia Tech in 1989, Lauren found that the shores of the Atlantic beckoned her more than the hustle and bustle of the DC area.

For over 19 years, Lauren has been recognized as a top selling Realtor on the Outer Banks, specializing in investment properties, second homes and year round residences for her clients. Combining her passion for the beautiful Outer Banks with a love for what she does, Lauren's in depth knowledge of the area and the local real estate market are the cornerstone of her business. Her expert guidance has helped hundreds of clients achieve their dream of owning property on the Outer Banks, as well as helping sellers achieve the highest return on the sale of their properties.

Skillful and creative in coastal design and trends, Lauren owns and operates a staging business to assist sellers and property owners in revitalizing their homes, and she has recently partnered with The Windward Group, Ltd, which specializes in sustainable coastal development.

An avid outdoor enthusiast, Lauren spends much of her time in and on the water, surfing, sailing, or running on the beach. Lauren lives in Kill Devil Hills with her two college age children, Olivia and Skylar. Lauren is active in the local community and is a member of the Kill Devil Derby Brigade roller derby team.
BILLY MOSELEY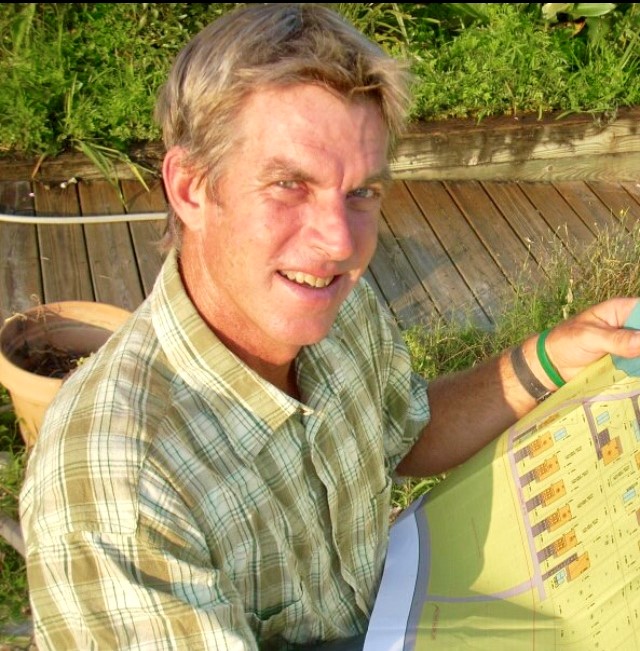 Billy Moseley visited Nags Head while attending Virginia Tech and realized that with his interest in the outdoors, construction and anything to do with the water, the Outer Banks was exactly where he needed to be. Fast forward 35 years later and his choice proves to have been a smart one.
As President of Windward Homes for the past 20 years and the builder of some of the Outer Banks finest Homes, his love for the environment and our local history is reflected in the design, thoughtful planning , execution and quality of each project. With an eye for Coastal Style, a focus on integrity and the goal of sustainability over time he is proud to be a Partner with the Windward Group, LTD.